Houston GASO Fall Classic Wrap up
Houston Westbury Christian 72 Richmond George Ranch 60
Westbury Christian finally pulled away in the 2nd half against George Ranch winning 72-60. George Ranch created a foul fest early and Westbury Christian took advantage getting to the foul line over 20 times in the first half alone. Westfield led at intermission 31-30.
Players to Watch: Ja'vier Francis (2021) was the centerpiece of the Westbury attack on both ends of the court. Francis ability to alter shots and rebound proved to be the difference. Look for big things from the 6'8" junior over the coming season.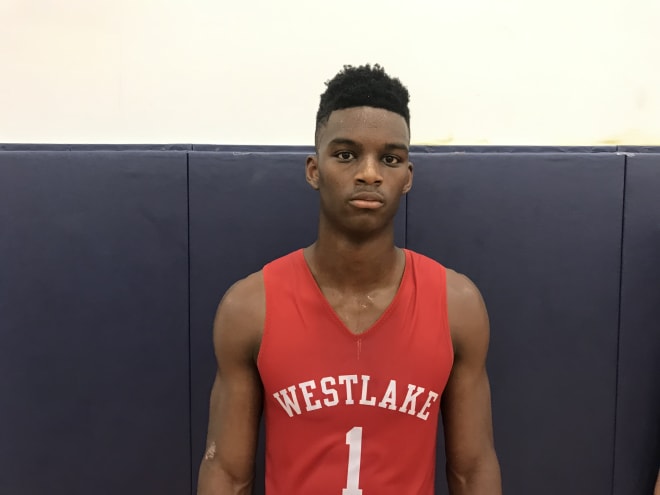 Humble Atascocita 72 Austin Westlake 69
Atascocita took down one of the states top teams in Austin Westlake 72-69. The Eagles looked to have things under control up 62-49 with only 4:05 left in the game, but that's when Chaparrals made their comeback. Westlake made a game out of it with two underclassman leading the way, K.J. Adams (2021) and Eain Mowat (2021). Adams was operating on the interior and Mowat launched threes from the perimeter. With 45 seconds left on the clock, the Chaparrals closed the gap to 68-67 on a Mowat's three pointer. That was as close as the Chaparrals would get. For Atascocita, it was the same familiar cast of Tom Hart (2021) and Dylan Dawson (2020) leading the Eagles balanced attack.
Players to Watch: K.J. Adams is one of the premier players in the state regardless of classification. At 6'7", he is physically imposing and not afraid to put the ball on the floor. Eain Mowat has point guard skills and ability to shoot from range. Together they make Westlake a real threat.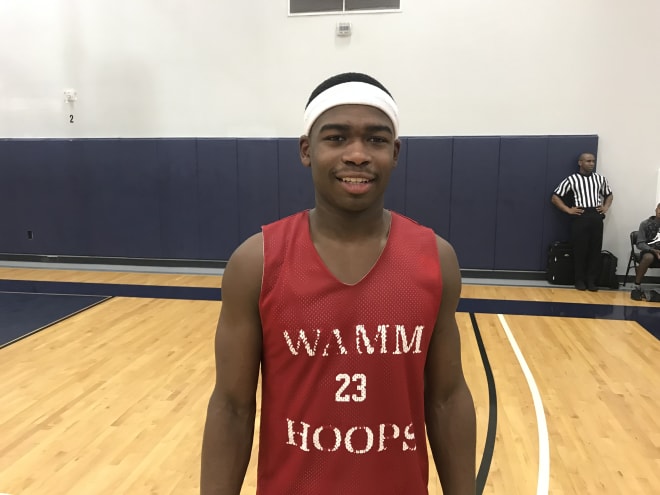 Manor 73 Spring Dekaney 63-
In a up and down contest, Manor pulled away late and took 73-63 win over Spring Dekaney. Both teams applied aggressive full court pressure, which led to a transition game. In this type of environment, Manor's Jamal Shead (2020) is always going to excel. The Houston commit repeatedly penetrated the Dekaney defense creating havoc. Augustin Arroyo (2021) was also effective for Manor.
Players to Watch: Jamal Shead will attempt to lead Manor back to the state tournament in 2019-20. The talented senior is one of the top players in the state.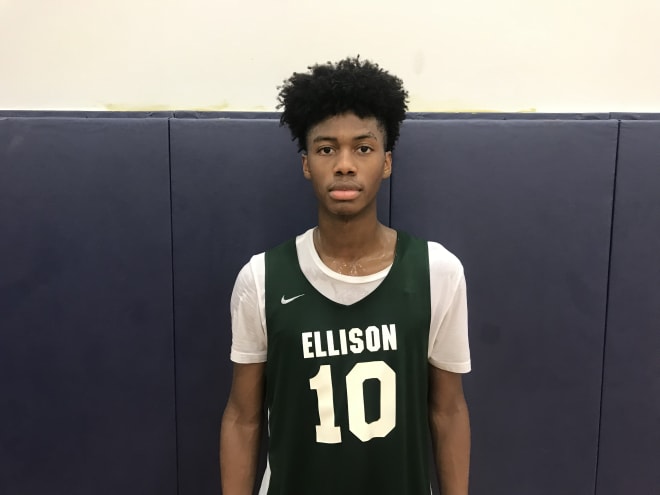 Killeen Ellison 64 Cypress Springs 57
Down 50-46 late in the game, Killeen Ellison ran off nine straight points to take a 55-50 advantage against Cypress-Springs. Cy-Springs called timeout to try to get organized, but it was to no avail. Repeated steals gave Ellison a 64-57 win. Ellison outscored Cy-Springs 18-7 after they went to their press. Jaylon Wilson (2020) led the charge for Cypress-Springs.
Players to Watch: Nehemiah Nuckolls was the main threat for the Ellison Eagles in their come from behind win over Cypress-Springs. Nuckolls handled the ball like a guard and showed his ability to finish at the basket.
Ft. Bend Elkins 59 Klein Forest 44
One of the top freshmen in the state was on display in Fort Bend Elkins 59-44 win over Klein Forest. Chris Johnson (2023) played beyond his years by putting up 11 points in the Knights impressive win. Elkins placed nine player in the score book, led by Shane Bell (2021) with 16 points. Elkins leaders along with Johnson and Bell were Jeff Iroh (2022), Kareen Abushaaban (2020), Ryan Jones (2021) and Koy Glover (2021). The Knights only led by six at halftime, but their superior depth took over in the 2nd half. Klein Forest was paced by two standouts in Daylan Hamilton (2020) and Marion Williams (2021).
Players to Watch: Shane Bell of Elkins was impressive with his quickness and ability to get to the basket. Bell also managed to hit two treys for the Knights. Chris Johnson(2023) will garner a get deal of attention over the coming year with his size and athleticism. Daylan Hamilton looks to be the face of Klein Forest during the 2019-20 season. Hamilton is a talented long-range bomber, with the ability to put the ball on the floor. Hamilton's athletic ability will make him a top attraction.
Killeen Ellison 62 Cypress-Fairbanks 59
The Bobcats of Cypress-Fairbanks took control leading at halftime 30-17, but fell to pieces in the 2nd half losing to Ellison 62-59. Evan Butts of Cy-Fair was raining threes in attempt to keep his team in the game, but it wasn't enough. Nehemiah Nuckolls again took over the contest late dribbling between his opponent's legs on his way to the basket. Jayce Wright (2020) was also a bright spot for the Ellison attack. Nik Ellis (2020) had a solid performance for Cy-Fairbanks along with Malik Nash (2020).
Players to Watch: Nehemiah Nuckolls will lead the Ellison Eagles attack during the 2019-20 campaign.
Klein 66 Aldine Davis 40
The BearKats of Klein High School had a, "walk in the park", over Aldine Davis 66-40. Klein handled the Davis pressure and had several scoring opportunities. Thirhrey Smiley (2021) was a force inside for Klein on the boards and Aaron Gonzales (2021) showed a fine shooters touch from outside. In defense of Aldine Davis, they played 15 players, rotating five at a time. Everybody on their roster got equal minutes. Klein's discipline and structure proved to be the difference for the BearKats.
Players to Watch: Thirhrey Smiley is quick leaper and a difference maker on the defensive end. Smiley, along with a strong supporting cast, make Klein a contender this year.