Duncanville Tops In Texas: H-L
Duncanville - The Tops In Texas made it first of two stops. First up, Duncanville, where nearly 120 players took part in the one-day event that included "NBA" testing. Ballogy did the testing portion of the combine.
Below are evaluations on players from Duncanville. Make sure to check back for more evaluations.
H-L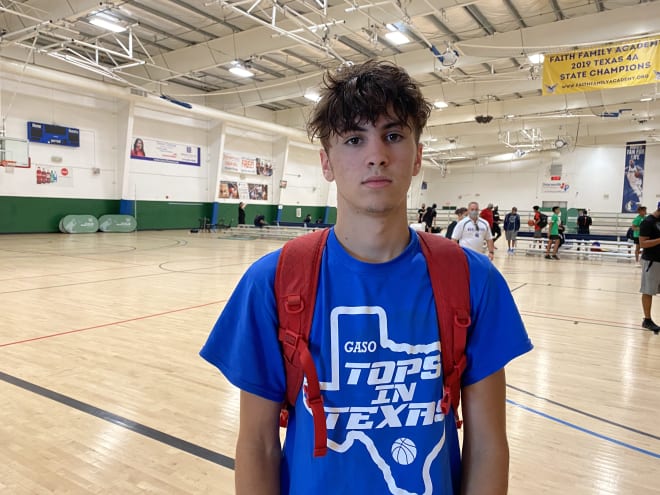 Halter, Jordon - 5'10 - 2022 - Montgomery
Jordan is a solid combo guard who keeps the ball high and absorbs contact when on the ball and gets to the rim with subtle moves such as look offs or shoulder fakes or Euro steps. Off the ball, he moves to the open spot and has a smooth touch which allows him to hit from NBA range or inside the arc.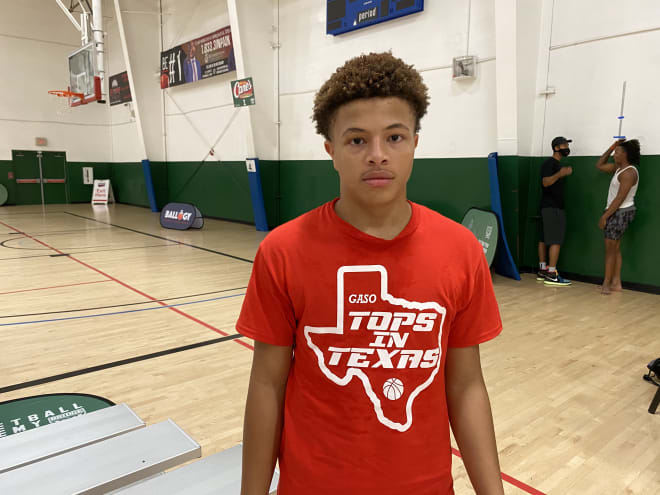 Hardison, Terrance - 5'10 - 2021 - Plano East
Terrance is in constant attack mode when he has the ball. He will go score unless you make him pitch it. He can shoot it off the bounce or off the catch and has high energy throughout the game.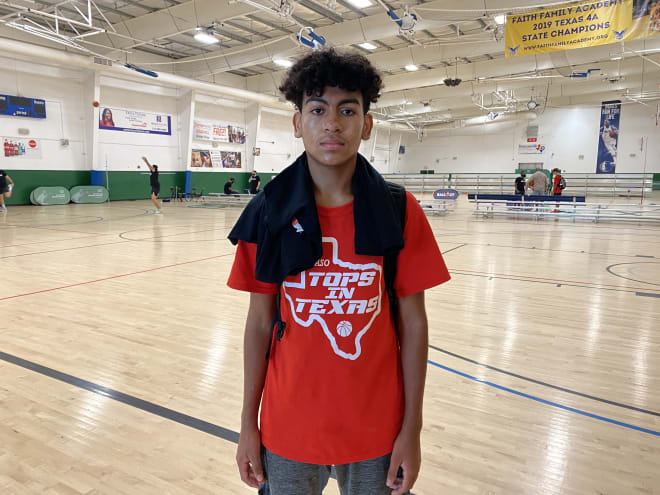 Harris, Caleb - 6'02 - 2023 - Rockwall
Caleb has nice size and length. If left open he can bury shots. Defensively he is very intelligent and a solid team defender.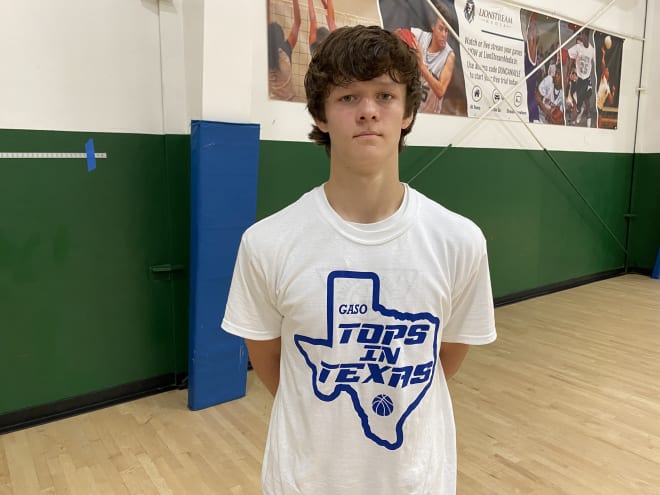 Hoberecht, Isaac - 6'01 - 2021 - Kilgore
Isaac is as unselfish as they come, and he plays hard. He is at his best on defense creating steals, and using his quick feet to contribute to his team. Offensively, he Will turn himself into a pass first guard. Off the ball, he gets open and drills the deep three-pointer off the dribble in rhythm or from a set position.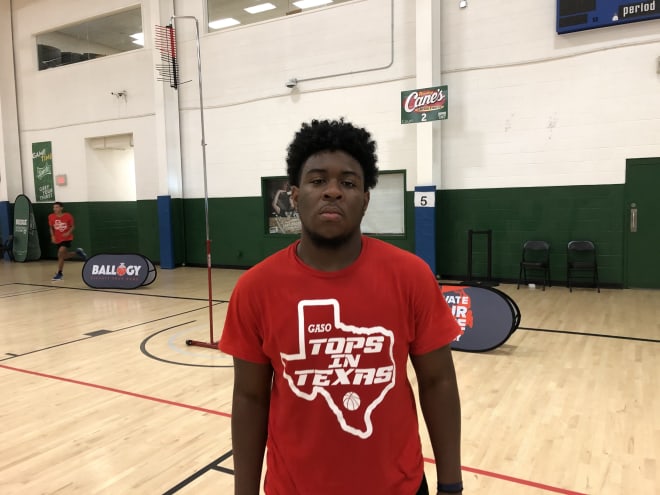 Hollis, Joshua - 5'11 - 2022 - Enlightium Christian
Joshua has a thick athletic frame that he uses to punish smaller guards. He can shoot it, finish it and get in to the paint to make plays for others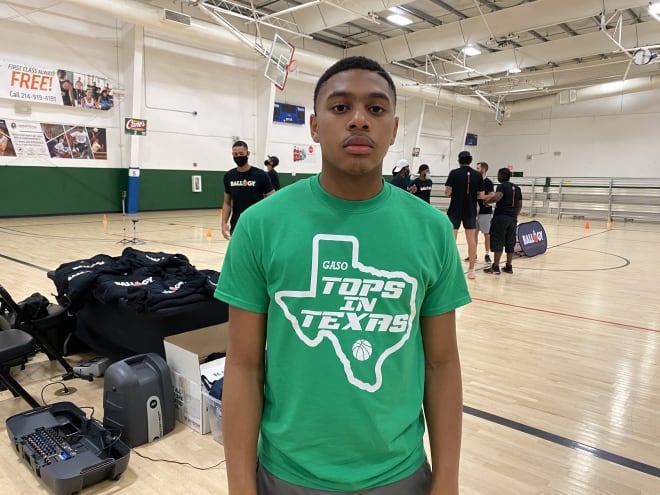 Howard, Kai - 6'0 - 2021 - North Mesquite
Kai has a big physical frame that he uses to bully smaller guards. He is a dynamic scorer who can make plays at all 3 levels. Defensively he is physical and has a knack for chasing down rebounds.
Hunter, Nathan - 6'06 - 2021 - Midlothian Heritage
Nathan has a tall lanky build that benefits him greatly during the flow of the game. He plays his role defensively and is a consistent finisher around the rim. It's clear he understands the game in how he plays help defense.
Jackson, Ronte - 5'10 - 2021 - Dallas Lincoln
Ronte's best asset is his speed, he uses it well in transition and in the half-court. He also has nice vision and good shot to create offense for his team.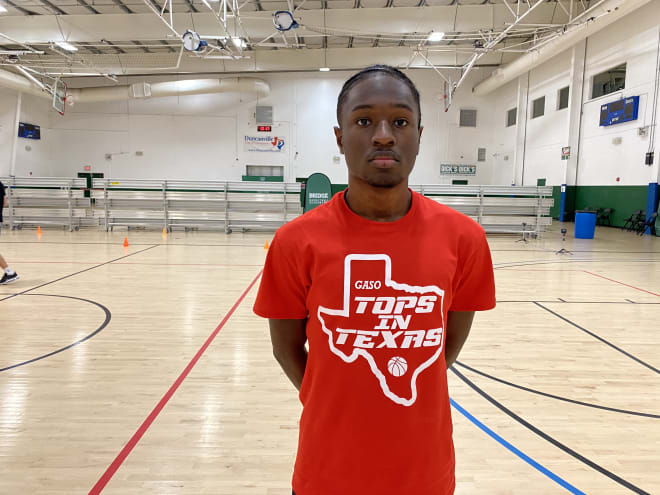 Jacobs, Robert - 5'10 - 2024 - Dallas Kimball
Robert is a quick guard who has the ability to really catch and shoot. Defensively he plays his role and knows where he is supposed to be, and gets out in the gaps for easy steals.
Jefferson, Jaden - 6'02 - 2023 - North Forney
Jaden has an array of different moves, including the euro to get by defenders at the rim, good body control when going to the rim, shoots the ball well and loves to find different ways to contribute to team success
Johnson, D'Mari - 6'07 - 2021 - Buckeye Union (Arizona)
D'Mari uses his size well down low to finish around the rim. He has some nice athleticism that packages well in how aggressive he is on the boards. He eats up space and gets physical. He takes advantage by using his size on both ends of the court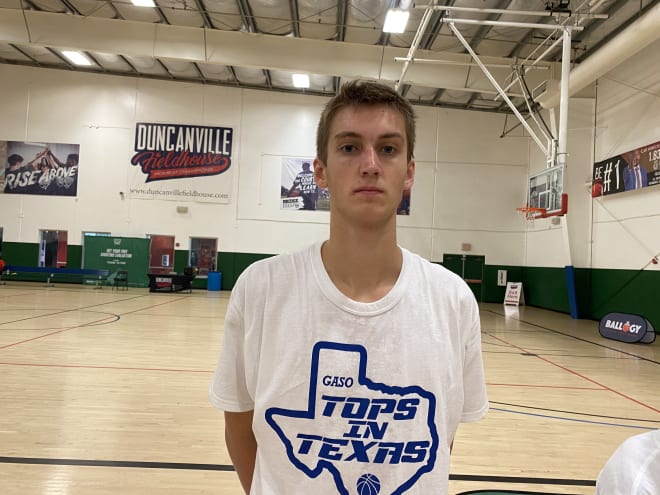 Johnson, TJ - 6'05 - 2022 - Belton
TJ is starting to become a daunting mismatch for his team. He has the ability to post up and score around the rim while also out hustling the other 9 players on the court. He stretches the floor and drills the open three and will step inside the arc and bang in the mid-range jumper. He is a well-rounded player with upside.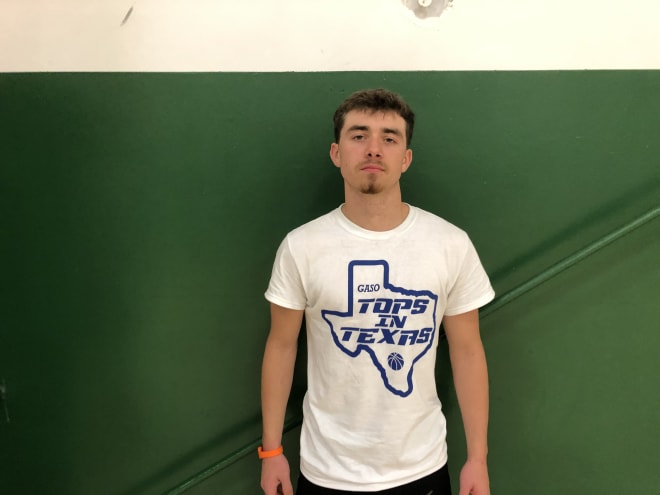 Joslin, Jeremy - 5'08 - 2022 - Commerce
Jeremy has an extremely high IQ, and he is in the right place at the right time defensively. On offense, he understands spacing and if you help off of him he will bury a shot.
Lawton, Jayden - 6'04 - 2022 - Lovejoy
Jayden has nice looking shot and a smooth game, he's a nice finisher and If he is left open he can make shots. In transition he showed multiple times that he has some bounce. Defensively he is talker and very aggressive.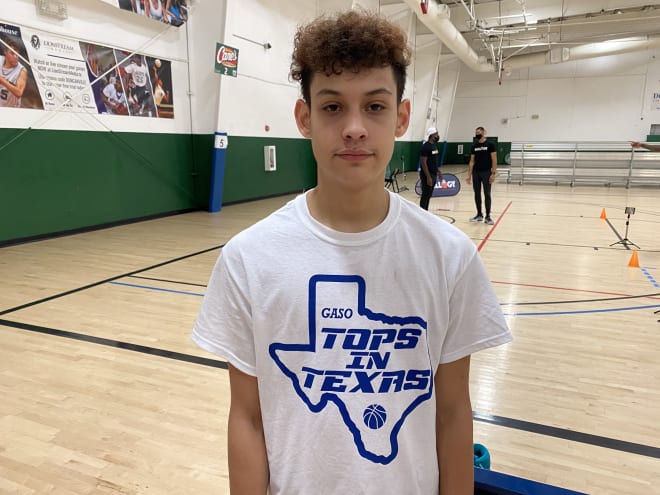 Lazo, Ceon - 5'10 - 2024 - Midland Christian
Lazo Plays really hard and can knock down a shot. He has a great feel for where he is supposed to be defensively and is a nice piece on any team. He handles the ball 94-feet and will distribute the ball. He moves along the perimeter and gets open looks.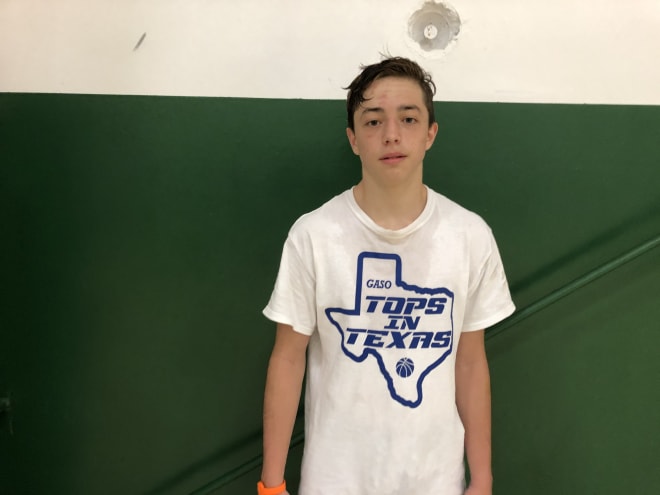 Lester, Jacob - 5'11 - 2022 - Sherman
Jacob is a Lengthy guard who makes plays. He is crafty and uses a lot of pace and deception to score the ball around the rim, he will also bury the open mid-range jumper and the three-pointer.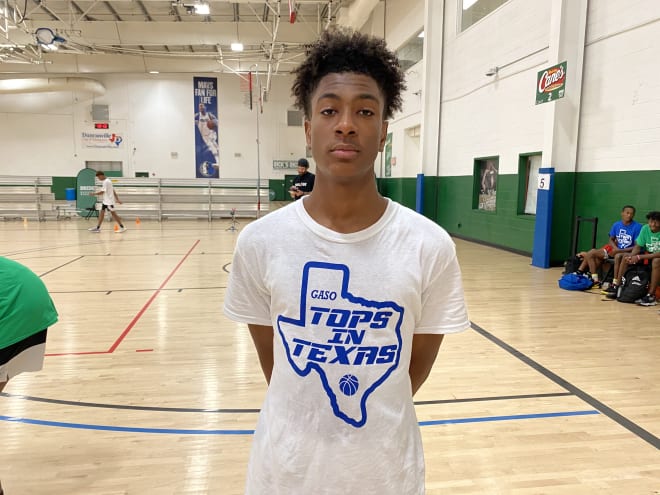 Lewis, Daelyn - 6'00 - 2024 - Mansfield Lake Ridge
Daelyn has nice athletic build and he has quick feet. Defensively, he guards the ball well and can pressure most opposing guards. On offense he makes plays that makes his teammates better.