On the road with Texas Hoops: The Best of... Border Battle & STE Showcase
Houston - Tuesday, Texas Hoops Recruiting Analyst Blue Zertuche started the day at the Border Battle hosted by Cypress Falls, and then concluded the night at St Thomas Episcopal.
Here is the day wrapped up in a "Best Of" recap.
BEST PLAYER OF THE DAY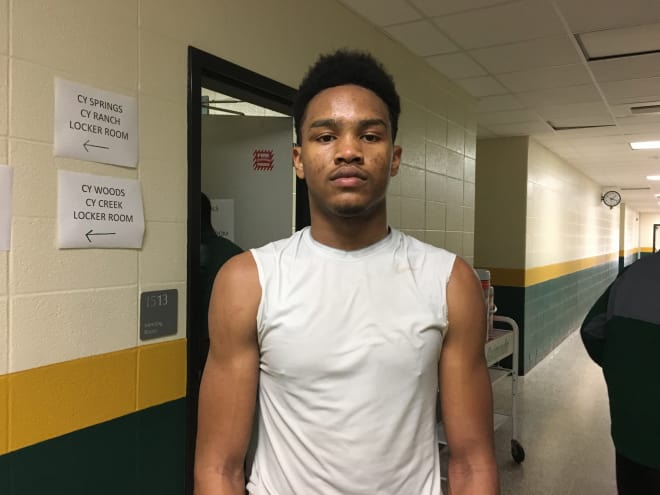 Don't think you will find an argument here. Cypress Falls 6-foot-3 junior wing, Nigel Hawkins was simply the best player on the court when Cy Falls took on highly ranked and last weekend's Texas Invitational champs, Spring Westfield.
Hawkins outplayed everyone on the court chopping through the Westfield defense and erupted for 25 points. Hawkins is athletic and explodes at the basket, and will split the defenders. There were a few times that it appeared that Hawkins would be in trouble, but he spun out of dangerous situations, finishing with a score. Hawkins hit one three-pointer and scored 19 points inside the arc as Cy Fall improves to 4-0 by beating Westfield 61-48.
BEST NEW KID ON THE BLOCK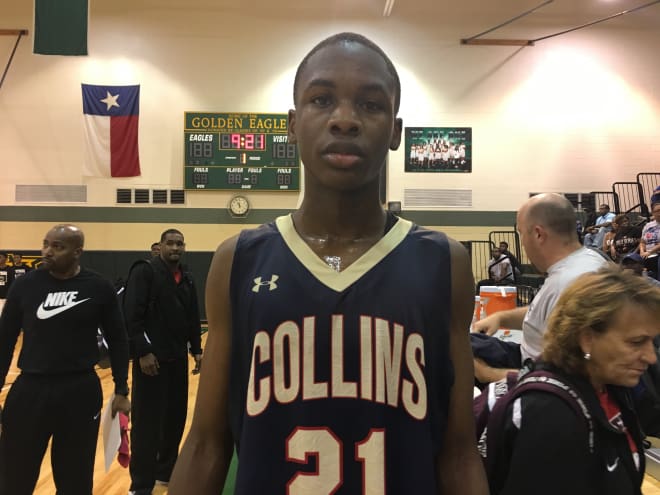 The Border Battles introduced Montavious Murphy to the TexasHoops.com staff. A 6-foot-7 sophomore, Murphy shot the ball with range and connected on three three-pointers. Murphy worked a bit inside scoring around the rim and on the defensive end grabbed rebounds and block shots. He is a fluid athlete with length to compete.
BEST UNSIGNED SENIOR PERFORMANCES
Senior Tyreke Sapp of Cypress Springs showed off great athleticism for a guard while battling against the front line of Klein Collins, who, at times had 6-7, 6-7 and 6-6 on the court. Sapp used a burst to get to the rim and scored around the longer more athletic Klein Collins squad. Sapp went for 20 points on the afternoon which included two three-pointers and a perfect 4-for-4 from the free-throw line. The 6-foot-2 Sapp is also a track star at Cy Springs.
Another senior who put himself on the radar is 6-foot-6 PF/P Braxton Peterson of Klein Collins. The unknown Peterson turns out to be a golfer who has an offer from UNLV. -But like most players, the bouncy Peterson prefers basketball. Klein Collins has an exceptional athlete in Peterson who sets his game up inside the paint. He scored off putbacks, but his teammates did a great job of finding him in open space above the rim for alley-oops. Being quick on his feet also allowed him to rebound in and out of his area.
BEST SIGNED PLAYER PERFORMANCE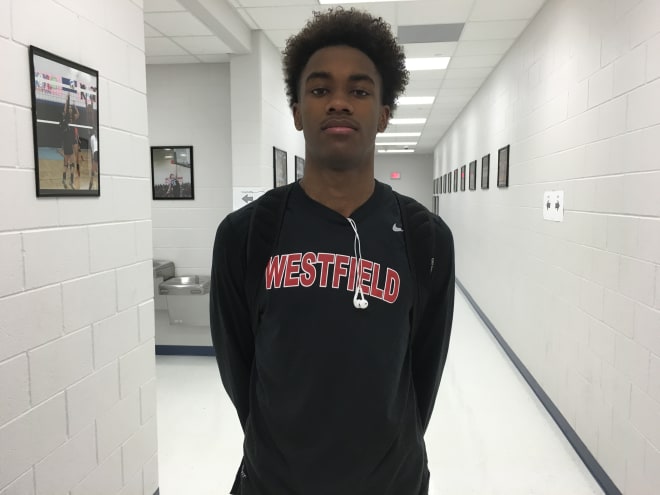 Westfield's Jase Febres who signed with Texas turned out to be the only Mustang to reach double figures with his 20 point outing against Cypress Falls. Febres established his shot early, and the sharpshooter whose norm is to shoot the three did all of his scoring (except for one three-pointer) from inside the three-point line.
BEST UNDERCLASSMAN PERFORMANCE
Plano Prestonwood's combo guard Justin Webster blended his game tonight with a mixture of ball handling and scoring. The 6-foot-4 sophomore accounted for 22 of the team's 74 points in their 4-point win over Tomball Concordia Lutheran. Earlier in the day, Webster lit up the nets for 34 in a loss to Global Learning Village.
Webster looked exhausted by the time the last ticks of the clock hit zero, and he should have the way he played on both ends of the court. Even with his high point production, Webster still relied on his teammates to help put points on the board. Prestonwood is a much different team regarding talent, but Webster is a great piece who can handle the pressure of playing in big games.
TEXAS HOOPS JUKES AND JUMPERS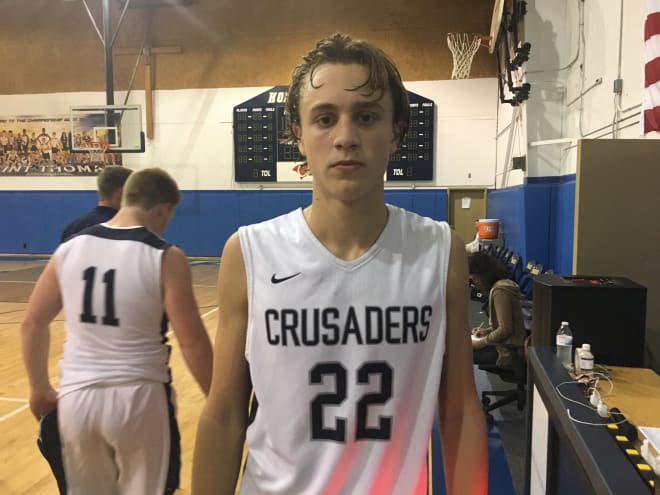 More New Kids on the Block...
Westfield's class of 2018 wing, Dylan McCray is a trim built slasher who can get to the rim and finish.
Tomball Concordia Luthern had two members grab a spot on the NKOTB list. Junior Yosani Clay and sophomore Pierce Hellums. Clay is a slender built guard who gets his feet set and strokes the three. He has a good basketball frame and ability to drive to the basket. Hellums scored 21 while facing Prestonwood, and shot the ball well hitting three threes. The 6-foot-1 combo guard pushed the ball up the court, and also looked to penetrate the defense.
More unsigned seniors...
Cy Springs Freddie Ricks hit two three-pointers on his way to a 14 point game versus Klein Collins. Ricks also did a good job of finding his open teammates as he played near the high-post area of the offense when Klein Collins sat back in a zone.
Just getting off the football field and now on the court is Cypress Ranch forward Blake Nevins. The football team's starting QB is now getting back into basketball shape, but his scoring touch doesn't need too much adjusting. In his first game of the 2016-2017 season, Nevins hit on mid-range jumpers and was hard-nosed on both ends of the ball.
More underclassmen...
Matthew Eschelik (c/o 2018) from Prestonwood is a versatile forward who will get dirty inside when he has to but always finds space on the perimeter to shoot open shots. A glue-guy, Eschelik will make hustle plays and get himself in position to rebound.